Buy or Lease the

New Nissan Z

in Arlington Heights, IL
What to Expect from the All-New 2023 Nissan Z for Sale in Arlington Heights, IL at Arlington Nissan
Have you imagined zooming through the Greater Chicago area while behind the wheel of a sports car? Are you the kind of person who wants exceptional performance as part of their everyday driving experience? There is still a huge spot in the driving landscape of this country for the sports car. If you are looking to experience the latest evolution of this breed of vehicle, you should check out the all-new 2023 Nissan Z. Arlington Nissan, located at 1100 West Dundee Road in Arlington Heights, IL, is where you can learn all about this exciting new sports car.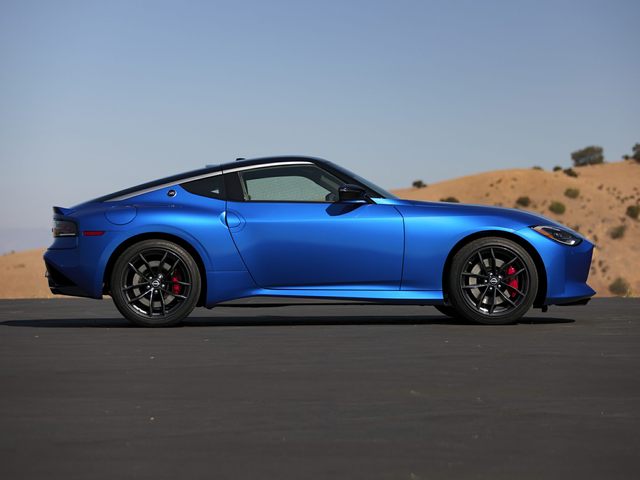 Performance and Handling
There is a lot to obsess over when it comes to the performance and handling capabilities of the 2023 Nissan Z. It is powered by a 3.0-liter twin-turbocharged V6 engine that delivers 400 horsepower and 350 pound-feet of torque. This Nissan car can get off the line quickly and keep accelerating.
The engine is tied to the standard six-speed manual transmission. Drivers can also opt for the available nine-speed automatic transmission if they prefer. The Nissan Z has an absorbent suspension, so you will be surprised at how adept this vehicle is at balancing sporty and comfortable.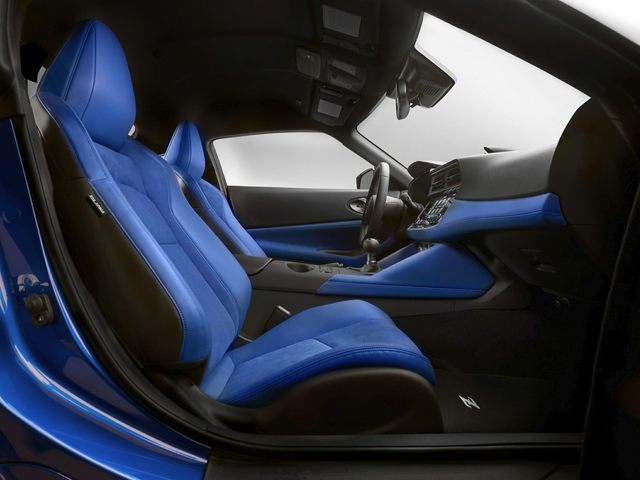 Sophisticated Style
When people get into the driver's seat of a sports car, they want to turn heads. Luckily, the all-new 2023 Nissan Z has the style to capture the attention of friends, neighbors, and everyone else you encounter in your travels around the Chicagoland area. The Nissan Z features an elongated hood and short rear to give it a sleek, sporty look. Additionally, its wide stance and sharp lines give it an air of sophistication often only seen with luxury brands.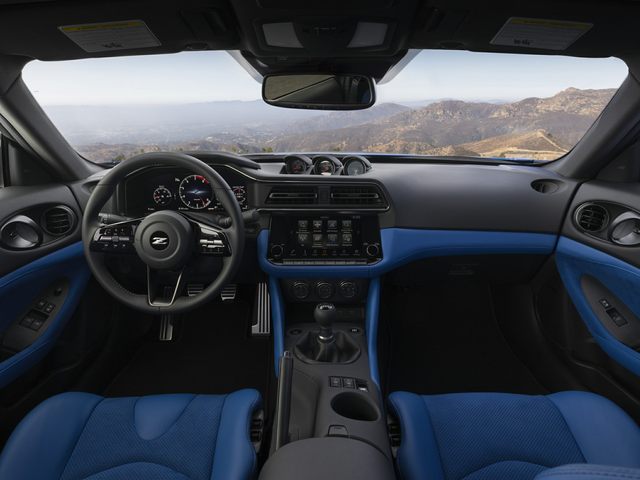 Interior/Tech Features
One of the things that many drivers will notice right away about the 2023 Nissan Z are the performance seats. They are contoured for comfort because they are constructed with anti-slip material, a slide-reducing center pad, and knee bolsters to help keep your body in the optimal position.
You will also get a GT-R®-inspired steering wheel and race car driver-designed gauges. A nine-inch touchscreen will provide you access to all of your favorite apps and features.
Contact Arlington Nissan
Arlington Nissan, in Arlington Heights, IL, is your resource for all of the latest information about the 2023 Nissan Z. Contact us today, so you can find out everything you want to know about this exciting Nissan sports car.