Get Nissan Oil Changes in Arlington Heights, IL
Taking care of your Nissan vehicle's basic maintenance is key to making sure that you get excellent performance from it for many years to come. One of the most important services to remember is your car's oil change service. Arlington Nissan, located at 110 West Dundee Road in Arlington Heights, IL, is where you can get this vital service completed.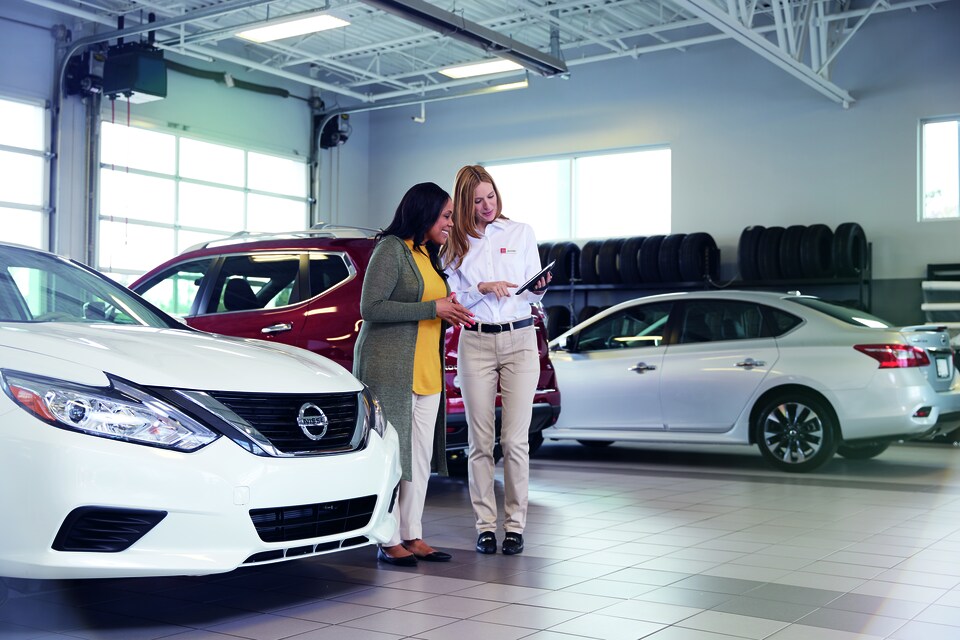 How Often Does My Nissan Vehicle Need an Oil Change?
The intervals between oil changes are different for each Nissan model. You can find the recommended time between oil changes in your owner's manual. In general, most vehicles require oil change service every 5,000 to 7,500 miles.
Why Should I Change My Oil Regularly?
Changing your oil at the recommended times is important because it is vital to keeping your engine healthy and working properly. The oil in your Nissan car, truck, or SUV keeps your engine components lubricated so they don't overheat. Without these oil changes, your vehicle could lose performance and suffer expensive mechanical breakdowns.
What's the Difference Between Conventional and Synthetic Oil?
Conventional oil comes from the ground and has been refined for use in vehicles. Meanwhile, synthetic oil has been manufactured from modified petroleum components and a variety of other materials. Synthetic oil has the advantage of potentially extending the intervals between oil changes for your vehicle. Additionally, synthetic oil can offer better lubrication and engine protection than conventional oil.
What Are Some Signs That Your Vehicle Needs an Oil Change?
If you are unsure of how long it has been since your last oil change service, you can look for other signs that your Nissan vehicle is due for this maintenance. Some of these signs include:
You hear a knocking sound coming from your engine
There is an oil smell in the cabin of the car
The vehicle is producing more exhaust smoke than usual
Your car's oil looks dark and dirty
The consistency of your oil is irregular
Contact Us for a Service Appointment
Our dealership is the perfect place for Nissan oil change service. We have a team of factory-trained, Nissan-certified service technicians who are the experts when it comes to your Nissan car, truck, or SUV. Additionally, we often have service coupons to make your oil changes cheaper. Schedule your Nissan oil change service with Arlington Nissan, so you can keep enjoying top-notch performance today.